Welcome to Travel On Park
Welcome to TRAVEL ON PARK, the full service travel agency for your world today. Travel is an important decision – family/romance/relaxation/exploration and groups. You can spend hours searching on line – but why should you? Call TRAVEL ON PARK and speak to a real person..with the experience to give you advice .. offer choices .. and always be there when you have questions. We are here to give you value for your travel dollars.
SEARCH FOR YOUR NEXT VACATION!
More Featured Specials
Danube Symphony With 2 Nights In Munich (Westbound)
7 nights starting at $2,048.00
from Avalon Waterways
available 3/22/2022 - 3/29/2022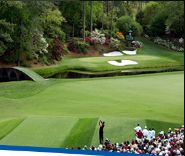 2022 Masters - Par 3 & Early Round
3 nights starting at $12,000.00
from Sports Empire
available 4/5/2022 - 4/8/2022
Sunny vacation destinations
Artistic and cultural destinations
Destinations for the adventurer